An upcoming New York City book event hosted by "LibsofTikTok" account owner and conservative children's book author Chaya Raichik was canceled after receiving threats.
"Brave Books," the publisher of Raichik's conservative children's book "No More Secrets: The Candy Cavern," tweeted Friday that its Sunday story hour featuring Raichik, and Brave Books CEO Trent Talbot, had been canceled due to threats of "unsafe behavior" from some attendees.
The publisher wrote, "We have received threats of potentially inappropriate and unsafe behavior at the NYC story hour with Chaya Raichik on Sunday and have advised Chaya we cancel the event. With children being involved, we don't want to take any chances."
They added, "We will find a way to combat this moving forward. Stay tuned for an announcement in the coming days."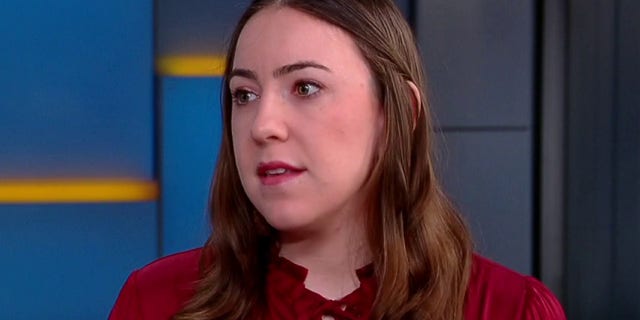 'Libss of TikTok' creator Chaya Raichik railed against far-left progressives who are pushing pornographic content in public schools during a recent "Fox & Friends" appearance. (Fox & Friends/Screenngrab)
DRAG QUEEN STORY HOUR SLAMMED AS 'SEXUALIZING CHILDREN' AFTER MARYLAND LIBRARY HOSTS INTERACTIVE EVENT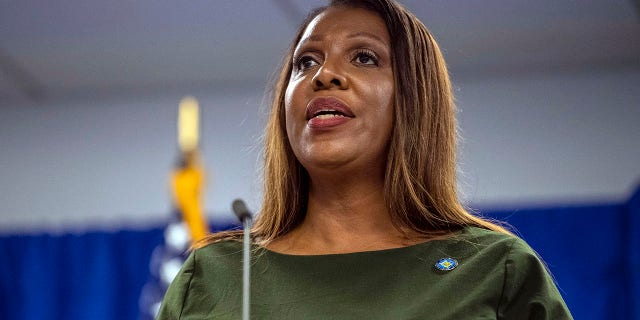 Chaya Raichik's story hour was created to rival New York Attorney General Letitia James' drag queen story hour that was open to children. (AP Photo/Brittainy Newman, File))
The Eventbrite page for the story hour also indicated that the event – which was to be held at "The Women's National Republican Club" on Sunday, March 19 – was canceled.
The page featured an image of the event's flier, depicting Raichik and Talbot holding their children's books. It indicated that the story hour was a rival event for a controversial drag queen story hour being hosted by New York lawmakers, including New York Attorney General Letitia James, that same Sunday.
Titled "Drag Story Hour NYC with New York State Attorney General Letitia James," the event explicitly advertised to "families with children," sparking a severe backlash from conservatives. 
The child-welcoming drag event, which was sponsored by "The Pride Center of Staten Island, Queens Public Library, Brooklyn Public Library, and Destination Tomorrow, a grassroots, LGBTQ organization in the Bronx," inspired Raichik to create the rival event.
DRAG QUEEN STORY HOUR SLAMMED AS 'SEXUALIZING CHILDREN' AFTER MARYLAND LIBRARY HOSTS INTERACTIVE EVENT
From her LibsofTikTok account, Raichik tweeted Wednesday, "NY AG Letitia James is hosting a drag story hour for kids this Sunday. I decided to host my own story hour down the street from hers! Protect your kids and come hear an important message at an event that's actually family friendly. "
Linking to Brave Books' website, she added, "Help kids be able to spot predatory behavior. Such an important message!" 
Brave has yet to announce whether it will reschedule the story hour for another day.
Recently another Brave Books author, actor Kirk Cameron, was heckled by disruptive LGBTQ activists while reading his book "As You Grow" to children at a public library in Fayetteville, Arkansas on Friday.
Brave Books staff told Fox News that the activists, dressed in drag, "blocked the views of some families and children and distracted others from the book reading and remarks from the stage."
CLICK HERE TO GET THE FOX NEWS APP
Cameron told the outlet about the disruptions, saying, "The small group of protesters, which included some grown men wearing silly makeup, dressed in skirts and heels, pretending to be women, listened to the reading of a kids' book about God's view of gender called, 'Elephants Are Not Birds.'"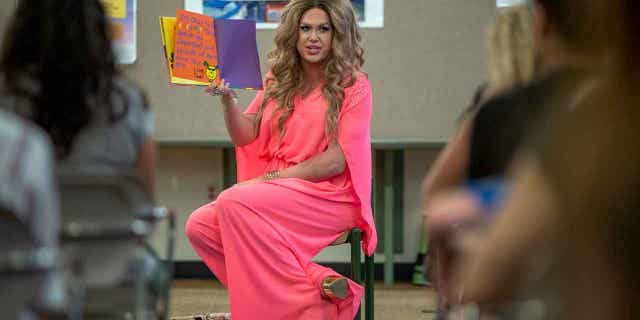 Drag queen "Pickle" reads from a book during the Drag Queen Story Hour program at the West Valley Regional Branch Library on July 26, 2019 in Los Angeles, California.  (David McNew/Getty Images)
Gabriel Hays is an associate editor for Fox News Digital.