A Pennsylvania teenager killed in an accidental shooting this week was once honored for saving three children who fell through an icy pond. 
The Upper Darby Police Department reported Monday that 17-year-old Anthony Alexander was shot by a 16-year-old inside an apartment on Sunday night. A group of teens and young adults were gathered when the suspect shot Alexander. 
He surrendered to police Monday and is charged with third-degree involuntary manslaughter and weapons charges.
PHILADELPHIA SUSPECTS TRY TO ROB MARKET WITH SHOTGUN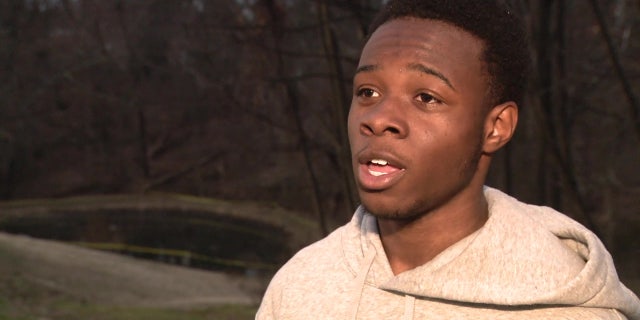 Anthony Alexander, 17, was shot and killed in what authorities have deemed is an accidental shooting. Alexander was honored last year for rescuing three children who fell into an icy pond.  (Fox Philadelphia)
Law enforcement sources told FOX Philadelphia that people in the group were playing with guns during the shooting. 
They also said Alexander was honored a year ago at a Collingdale Borough Council meeting for rescuing three kids who fell through an icy pond in Collingdale Park. He used a log to bring one girl to safety and dragged a boy from the freezing water. Alexander and a police officer also saved an 11-year-old girl. 
"They really needed help, so I was like I was going to help them. I wasn't going to sit there and let them drown like that," Alexander told FOX Philadelphia last February. 
At the time of the rescue, he said a girl ran up to him begging for help. 
"Yelling dramatically like 'Can u help me!? My friends are down at the lake are drowning, and they need help!' I'm like 'oh snap this is real!,'" he said. 
The police officer who helped during the rescue praised Alexander's actions when they were both recognized by city leaders.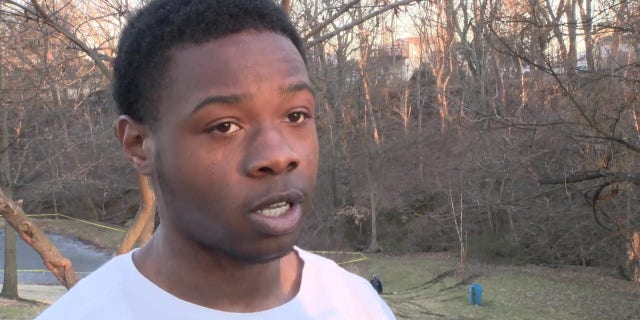 Anthony Alexander speaks with reporters after rescuing three children in an icy pond.  (Fox Philadelphia)
"I don't look at this is anything for me, this is for Anthony Alexander. He was the true hero in the situation," Collingdale Police Officer Patrick Kilroy said. 
CLICK HERE TO GET THE FOX NEWS APP 
Alexander, the youngest of eight children, told reporters he had aspirations of joining the Marines.