A man from Valentine, Texas, was sentenced to 20 years in prison and 15 years of supervised release for distributing child sexual abuse material in Alpine last week.
60-year-old Albert Douglas Ackley uploaded and shared ten files containing child sexual abuse material over a mobile messaging app, according to court documents.
DELAWARE PRIEST GETS 3 YEARS FOR CHILD PORN
The files were flagged by the app and sent to the Internet Crimes Against Children database for law enforcement investigation. After agents executed a search warrant, they found multiple devices containing prepubescent child sexual abuse material at Ackley's residence. At the time of the investigation, Ackley had been teaching math at a local public school to grades seven through 12.
"We will continue to vigorously prosecute those who distribute or create an illegal market for child pornography as they violate the sanctity and innocence of our children," said U.S. Attorney Jaime Esparza of the Western District of Texas. "We are grateful for our law enforcement partners, and to the National Center for Missing and Exploited Children, as we work together to protect our kids and hold these offenders accountable for the harm they cause in society."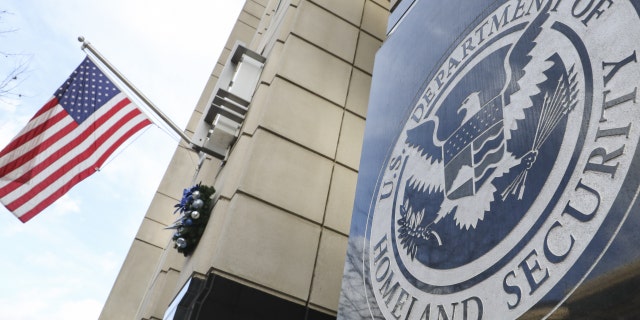 WASHINGTON D.C., UNITED STATES - JANUARY 5: An exterior view of US Immigration and Customs Enforcement (ICE) Building in Washington D.C., United States on January 5, 2023. The U.S. Immigration and Customs Enforcement is a federal law enforcement agency under the U.S. Department of Homeland Security.  ((Photo by Celal Gunes/Anadolu Agency via Getty Images))
"This sentence shows that HSI special agents are laser focused on doing our part to bring to justice those who victimize children," said Special Agent in Charge Francisco B. Burrola of the Homeland Security Investigations El Paso Division. "HSI is most appreciative of the collaborative partnership with the Texas Department of Public Safety that is a force multiplier to combat this horrific crime of child exploitation."
ARKANSAS TEACHER'S ASSISTANT PLEADS GUILTY TO PRODUCTION OF CHILD PORNOGRAPHY
Ackley was arrested March 15, 2022, and has remained in federal custody. He pleaded guilty on Aug. 12, 2022, to one count of distribution of child pornography.
Assistant U.S. Attorney Matthew Ellis prosecuted the case.