It was a black Sunday in Lagos as nine people were crushed to death after a truck conveying 20 feet container fell on a commercial bus picking passengers along the road in Ojuelegba area of Lagos.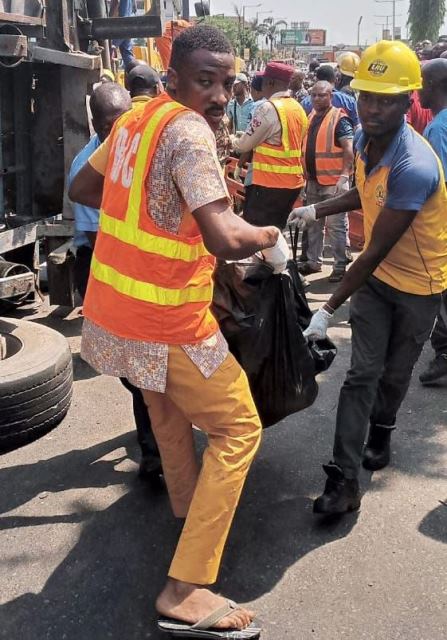 LASEMA officials conveying one of the corpses
The fatal accident occurred on Sunday at Ojuelegba Bridge, opposite Federal Fire Station.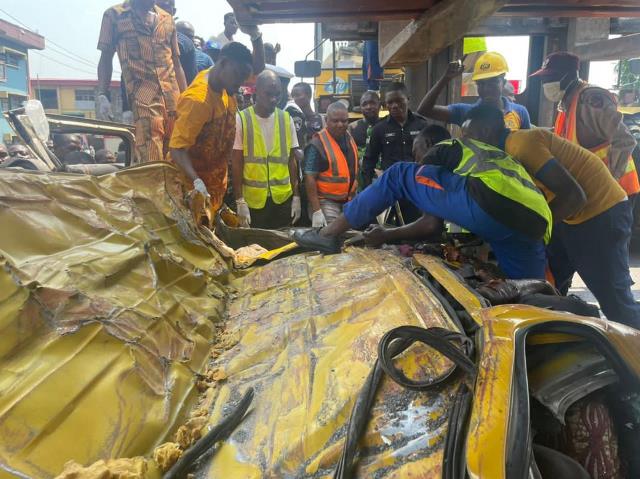 Rescue officials trying to cut the crushed bus open
Dr. Femi Oke-Osanyintolu, Permanent Secretary, Lagos State Emergency Management Agency (LASEMA) told PM NEWS that upon arrival at the scene, a truck conveying a 20ft container was found to have landed on top of a commercial bus.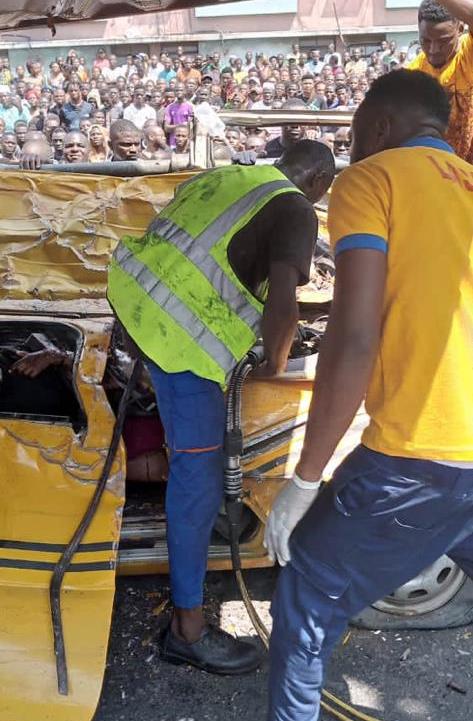 Rescue officials trying to cut the crushed bus open
He said further investigations revealed that the bus was picking up passengers when the truck lost control and fell over the side of the bridge.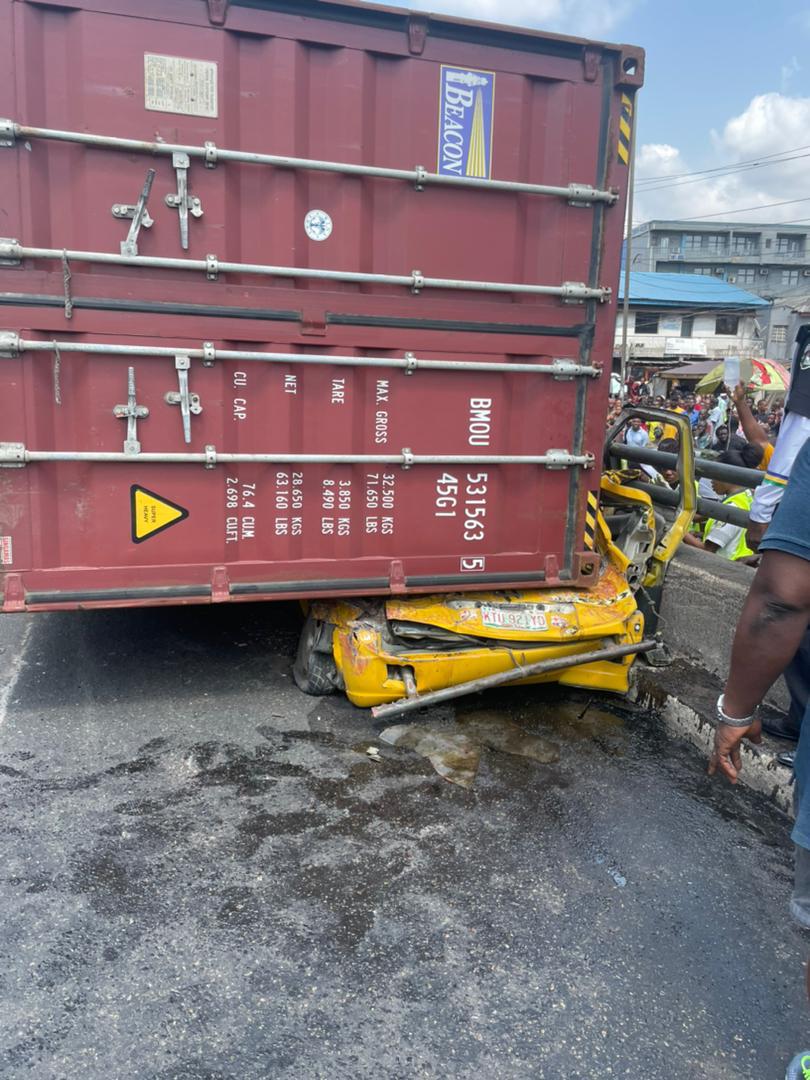 The container crushed the bus
"After suspending the container load with the aid of the Agency's forklift and cutting off the top of the bus with light rescue equipment, a single adult woman was extricated alive and taken to the trauma centre," he said.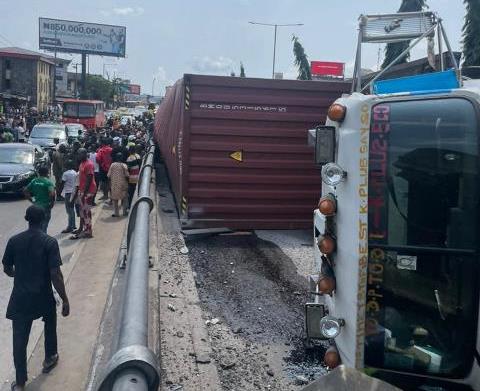 The fallen container
Oke-Osanyintolu disclosed that nine people lost their lives in the accident, which he said included four adult male, three adult female, one boy and a girl child.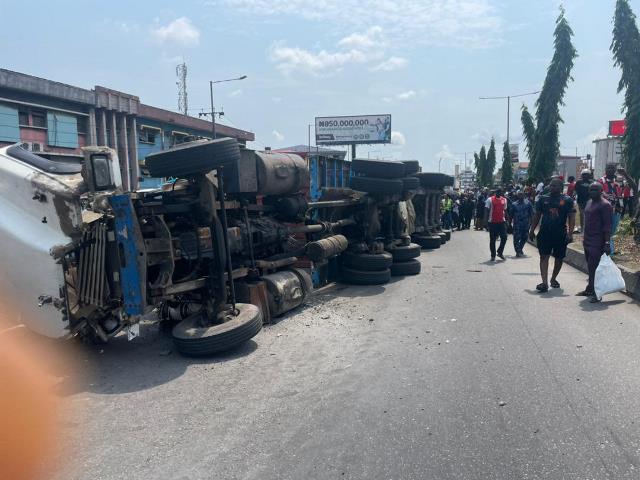 The truck
He said the Agency's heavy duty Goliath and teams from Onipan and Cappa were on ground.
"The Agency's Ambulance, LASG Fire, Federal Fire, LASTMA and the Nigeria police have been working on this situation which is now concluded.
"Further investigation is to be carried out by the Nigeria police on the removal of the barriers on the bridge aimed at preventing trucks from ascending," he said.