Britain's business minister Kwasi Kwarteng said on Friday he was horrified to learn that author Salman Rushdie has been attacked in the United States.
"Freedom of expression – in speech and in writing – is the foundation of a democratic society and must be cherished.
"As Rushdie said, we should protect writers as much as writing. I sincerely hope he recovers," Kwarteng said on Twitter.
"If Salman Rushdie can be attacked. I am worried that what would happen to us, said Indian author Taslima Nasreen.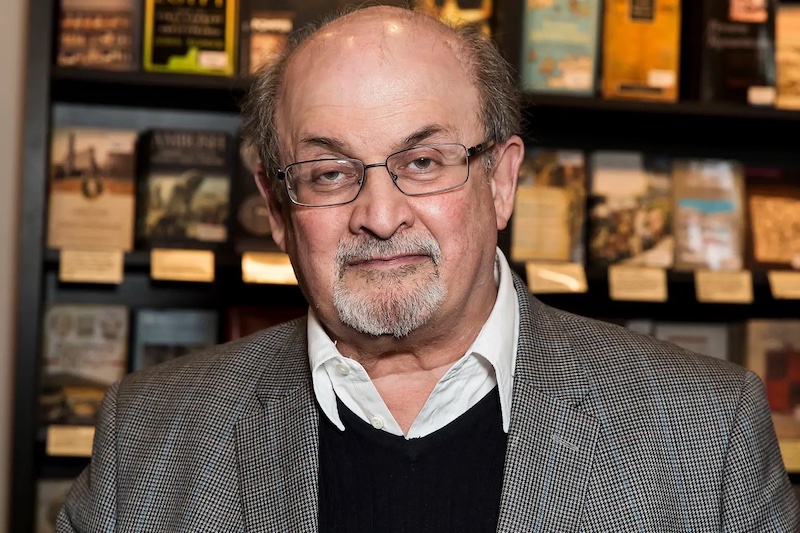 Salman Rushdie
"There are many who are critical of Islam. We are not getting security. We are in danger. If it can happen where Salman Rushdie was given personal and extra security," she added.
Kwarteng and Nasreen's reactions were some of the early one on the attack on the British-Indian author in New York.
Salman Rushdie's novel Satanic Verses, triggered death threats from Iran in 1989, because it was condemned as blasphemous of Islam.
Often-violent protests against Rushdie erupted around the world, including a riot that killed 12 people in Mumbai.
The novel was banned in Iran, where the late leader Ayatollah Ruhollah Khomeini issued a 1989 fatwa, or edict, calling for Rushdie's death.
A bounty of over $3 million has also been offered for anyone who kills Rushdie.
The death threats and bounty led Rushdie to go into hiding under a British government protection program, including a round-the-clock armed guard.
Rushdie emerged after nine years of seclusion and cautiously resumed more public appearances, maintaining his outspoken criticism of religious extremism overall.
On Friday, he was attacked and apparently stabbed in the neck by a man who rushed the stage as he was about to give a lecture in western New York.
An Associated Press reporter witnessed a man confront Rushdie on stage at the Chautauqua Institution and begin punching or stabbing him 10 to 15 times as he was being introduced. The 75-year-old author was pushed or fell to the floor, and the man was arrested.
Rushdie was taken by helicopter to a hospital, state police said. His condition was not immediately known.
Rabbi Charles Savenor was among the hundreds of people in the audience. Amid gasps, spectators were ushered out of the outdoor amphitheater.
"This guy ran on to platform and started pounding on Mr. Rushdie. At first you're like, 'What's going on?' And then it became abundantly clear in a few seconds that he was being beaten," Savenor said. He said the attack lasted about 20 seconds.
A bloodied Rushdie was quickly surrounded by a small group of people who held up his legs, presumably to send more blood to his chest.