ADS! Diabetes Permanent Solution! Only 15 Packs Left. HURRY!!!
Nigerian Army 80RRI Shortlisted Candidates 2020/2021 Full List.
Nigerian Army 80RRI Shortlisted Candidates 2020/2021: Are you among those aspiring for Nigerian Army recruitment 2020? If yes, follow the lead below to check if you are shortlisted for the pre-screening exercise.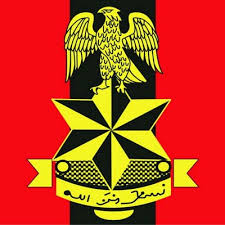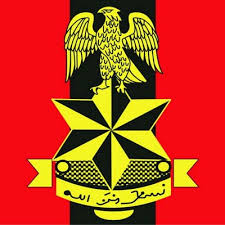 We are pleased to inform all candidates who participated in the Nigerian Army Recruitment 80th Regular Recruits Intake (RRI) for tradesmen/women and non-tradesmen/women pre-screening examination that the Name of shortlisted candidates for screening exercise has been released.
All shortlisted candidates are to be informed that the 80 regular recruit intake state recruitment screening exercise list of the successful applicants from screening exercise will be updated any moment from now.
To access your status i.e. whether you are shortlisted and eligible for screening or not, follow the procedure outlined below.
How to Check Shortlisted CandidatesGo to the Nigeria army recruitment website
www.naportal.com.ng
Supply your Application Number in the required column.Finally, click on Verify Status to know whether you're qualified for the pre-screening examination or not.
Selected Candidates are to report to their various states screening centres with the following items:
White vests.Blue short.White canvas.White socks.Original and photocopies of their credentials.Relevant scratch cards for online verification of result (WASSEC/GCE/NECO/NABTEB).Writing materials (Biro and Pencil)File JacketNational Identity card/slipPassports and full size 5 x 7 photographs.
N/B: Follow the Above-mentioned steps to check if you shortlisted on theportal, we advise you to keep checking this page from time to time.
The Nigerian Army (NA) wishes to inform the general public that the Computer Based Pre-Selection Examination for Short Service Combatant 47/2020 (SSC 47) and Direct Short Service Commission 26/2020 (DSSC 26) will hold on Saturday "14th November 2020" in 15 centres across the nation.
Detailed DescriptionCandidates are advised to check their registered email, phone numbers and visit: www.recruitment.army.mil.ng for names of shortlisted candidates. All shortlisted candidates have been allotted New Examination and Seat Numbers. The shortlisted candidates have also been assigned examination centres and are to report to the centres at the times indicated against their names to sit for the Examination.The state centres selected by candidates have been grouped into zonal examination centres. Details of the grouping which constitute each zonal examination centre are shown on the portal.Candidates will not be allowed to write the Examination in any centre or session other than that allotted to the candidate on the portaL Therefore, candidates are to note the specific sessions and time for the examination as stated against their names for strict compliance.
All candidates are to come alone and bring the following:
Photocopy of their application Photo Card.Means of Identification * National ID Card, International passport or driver's license.Face Masks.3 copies of current passport photograph.
Click Here to View List of Shortlisted Candidates and their Assigned Examination Centres
Important Information / NoticeAll shortlisted candidates are to note that they will not be allowed to write examination in any centre other than the allocated zonal centres.Shortlisted candidates are expected to be at the examination venue for verification at the time indicated against their names.Shortlisted candidates are to take note of the alloted examination and seat numbers against their names. The examination number will be used to log into the examination platform.Disclaimer Notice: Candidates are to note that any list gotten outside the website is valid.Related Searches;
Congratulations to all successful candidates listed for the Nigerian Army 80RRI Pre-Screening Examination.
If you are finding it difficult to check, you can leave your name, examination centre and application number at the comment section at the end of this page below so that others that have checked can also help you out.
Tips that will Help you Succeed
Here are some important things to note as you prepare for the Nigerian Army 80RRI Recruitment Pre-Screening Exercise:
1.  Ensure all the required documents are intact:
To avoid being disqualified, you must take your printed application confirmation and the following documents along with you to the venue of the screening examination:
Original and photocopies of your birth certificate or affidavit of age declarationPhotocopies of your academic certificatesThe scratch cards you used for the applicationThe identification letter to be signed by the identifying officer in "Section F" of the completed form, which you printed from the Nigerian Army online recruitment portal.2. Make sure to meet each and every requirement:
If you fail to meet any of the requirements and conditions for joining the Nigerian Army, then there's no way you can succeed in the recruitment exercise.
So, before you proceed with the application process, read the requirements and conditions in full detail and ensure that you really have all it takes to join the force. The following is a list of the requirements for joining the Nigerian Army:
You must be a Nigerian citizen by birth (not by naturalization)You must be between ages 18-22You must medically, physically, and psychologically fitYou must be at least 1.68 meters tall (for men) or 1.62 meters tall (for women)You must have no previous criminal recordYou must have at least 3 credits including the English Language in at most 2 sittings (SSCE/ NECO/ GCE)3. Adequately prepare for the Pre-Screening examination:
After your application, be on the lookout or information regarding the date of the screening exercise as well as the venue of your exercise (which is usually the zone screening centre within or nearest to your state).
To prepare for the examination, practice lots of quantitative and verbal aptitude tests as well as questions on general knowledge. These usually constitute a significant portion of the examination questions.
The harder you prepare for the screening examination, the better your chances of succeeding. If you have left school since over two years back, you should start your preparation early.
If the examination centre for your zone is far from your location, you may have to travel to the city in which you are to write the examination at least one day before the date of the examination. This is necessary so that you will avoid rushing at the last minute.
4. Ensure you stay informed:
After submitting your application at the online portal, check the portal at least twice daily to see if there is any new information. Don't ever rely on the press or on your friends.
You may as well miss out on newspaper notices. So, the online recruitment portal remains your best and most reliable source of information.
5. Compose yourself:
Dress well to the examination venue and be relaxed. Eat something before entering the examination hall (for reasons I am very sure you know).
Also, abide by all instructions given at the examination venue, and ensure that you have all the required documents with you. Enter the examination hall with only the materials you will need during the exam.
6. Keep your hopes high as you await the result:
Check the dailies as well as the recruitment portal regularly so that you will know when the results are out and if you are required to take any action.
Warning!
Please desist from giving any form of gratification or inducement to any person or group of persons who may claim to render assistance to applicants. The Nigerian Army strongly denounces this act. So, you must avoid it.
Keep in mind that these fraudsters abound on social media and in various online forums. They claim to help people mastermind their recruitment into the Nigerian Army.
They only want to swindle those who may be seeking shortcuts. But the truth is, the recruitment process into the Nigerian Army is transparent and based on merit. So, there's no amount you can pay to enhance your chances of being recruited if you don't succeed on merit.
Finally, during the screening examination, do not engage in any form of examination malpractices such as communicating in the exam hall, copying from others, and so on.
Remember, to fail and try later is better than being apprehended and disgraced for examination malpractices. I wish you the best of luck.
What's your take on this? We believe this article was helpful, if yes, don't hesitate to share this information with your friends on Facebook, Twitter, Whatsapp and Google plus.
CSN Team.
Join Over 3,500 000+ Readers Online Now!
=> FOLLOW US ON INSTAGRAM | FACEBOOK & TWITTER FOR LATEST UPDATES
ADS:
KNOCK-OFF DIABETES IN JUST 60 DAYS! - ORDER YOURS HERE
COPYRIGHT WARNING! Contents on this website may not be republished, reproduced, redistributed either in whole or in part without due permission or acknowledgement. All contents are protected by DMCA.The content on this site is posted with good intentions. If you own this content & believe your copyright was violated or infringed, make sure you contact us at [
[email protected]
] to file a complaint and actions will be taken immediately.